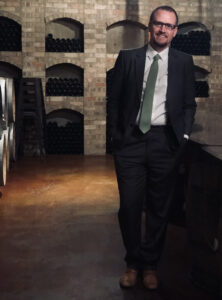 Thanks for visiting! I use this website as a repository of sorts for articles, videos, and various other clippings that are connected to my research and writing. I just published a book on hermeneutics called Paul and the Meaning of Scripture. (See here for more information and here for the Amazon link). I'm currently finishing up a popular-level book on eschatology ("the end times"). It won't be available until sometime early next year.
My educational background includes degrees in international studies and philosophy. I also have a PhD in philosophical hermeneutics/biblical studies (London School of Theology/Middlesex University). I have the privilege of serving as the registrar / associate professor of biblical studies at Eternity Bible College. My research interests include: philosophical hermeneutics/Gadamer, the New Testament's use of the Old Testament, Paul, Revelation/apocalyptic literature.
Follow me on social media!