Welcome!
I use this space as a repository of sorts for articles, videos, and various other clippings that are connected to my research and writing. I recently published a book on hermeneutics entitled Paul and the Meaning of Scripture. My latest book is called The End of the World as You Know It: What the Bible Really Says about the End Times (And Why It's Good News). It's not out yet, but it is available for pre-order (see here). I also have several other irons in the fire, including a research project on religious/supernatural experience.
My educational background includes degrees in international studies and philosophy. I also have a PhD in philosophical hermeneutics/biblical studies (London School of Theology/Middlesex University). I have the privilege of working at Eternity Bible College, where I get to teach amazing students alongside fantastic colleagues. Most of my research revolves around philosophical hermeneutics and the philosophy of Hans-Georg Gadamer, the New Testament's use of the Old Testament, and Revelation/apocalyptic literature.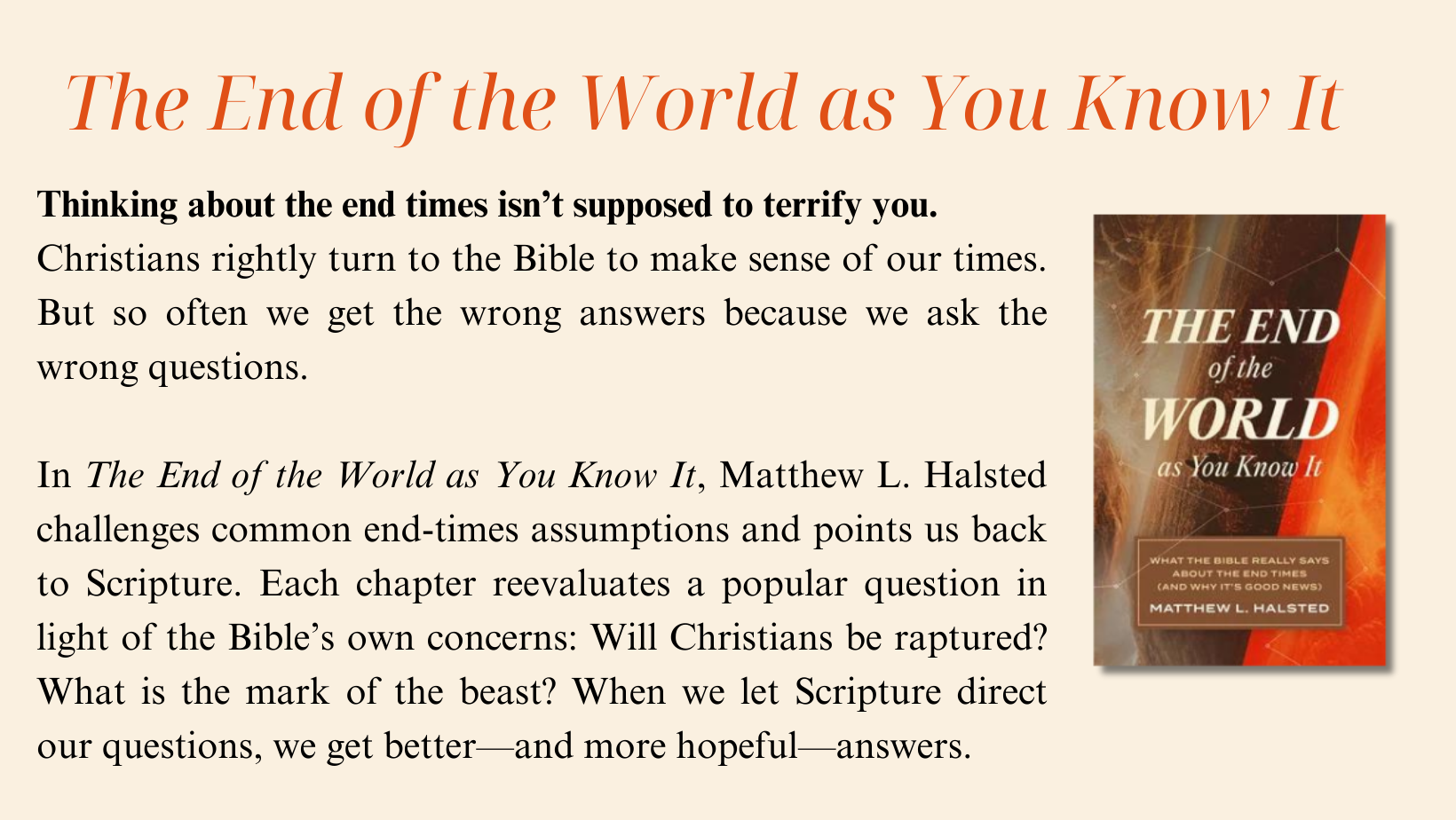 What people are saying...
The latest from the blog...